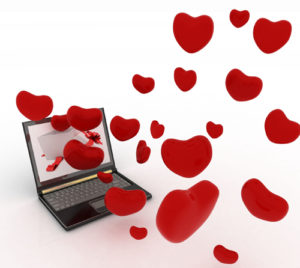 Regular maintenance helps keep your website running smoothly and minimizes the risk of it getting malware or going down. It also keeps your website loading better, improves your users' experience and ultimately helps your conversions. Use this checklist this month to give your website some love.
1. Technical
2. Web Site Content: Do you have new content to keep visitors engaged?
Product updates
Company news
New reviews and testimonials
New photos for your gallery
Giveaways and specials
Help or FAQs need to be updated
New blog or video
New contact info
New team members
Updated projects, portfolio or case studies
New testimonials
New offers
3. Feature Updates: Take a look at your website to see if there are any improvements you can make to help your conversions.
Is anything broken?
Do you have a blog?
Are your blogs shareable?
Do you need to disable comments on your blog?
Are there any new social sites to add in feeds or follow us buttons?
Do you have google maps showing in your contact page?
Do you want to schedule appointments?
Have you installed an SEO plugin to easily add in metatags?
Do you have caching plugins?
Are you needing ecommerce?
Do you need a login or member area?
Is google analytics installed?
Do you have an xml site-map?
Are you using contact 7 for your forms?
Do you need any pop-ups?
4. Testing
Test your forms to see if emails notifications are going out correctly.
Is all your tracking working?
Are your integrations working? are your forms integrating with your email lists? Are your feeds working?
Test your site in multiple browsers and mobile devices. Internet explorer has loads of troubles and often sites stop working in older versions. New mobile devices and tablets may also not working. You may need to make some adjustments to your website.
Other Things to Maintain
Check on your domain registration and hosting. I've heard many sad stories of losing a website or having a domain stolen when an annual renewal gets missed. This can easily get missed if a credit card changes, your email on file changes or if your emails are getting blocked.
Check for deadlinks – you can use a tools such as http://validator.w3.org/checklink to check for free.
Review Your Website Stats: Make a monthly habit while maintaining your website to check out your traffic stats. This helps you improve your business.
Reputation Management
Google your company name and your personal name to see your rankings and what comes up.
Sign up for Google Alerts – this can help you see who is using your content without permission and who you may want to thank for linking to your blogs.
You can learn a lot from your website maintenance program. Take the time to turn this into a regular monthly program.
Find out more about our own affordable monthly maintenance packages to help you keep your website healthy and working for you.