E-Commerce Solutions that GROW with Your BUSINESS
Affordable E-Commerce, Online Ordering & Delivery Scheduling
Create the Online Store You Love
A beautiful store where customers can find what they want and order online
A successful sale starts long before someone clicks "buy." Create a store as unique as your brand and create a special experience for navigating your products, content and site.
Why Use WooCommerce
Woo-Commerce is a feature-rich plugin that works with wordpress. It is a modular open source platform that allows you the flexibility to affordably grow your ecommerce business. It is powerful SEO friendly and feature rich.
Online Delivery & Scheduling
Improve your checkout process' efficiency and satisfaction by letting your customers choose their preferred delivery date and time in a smooth and understandable way.
With Order Delivery your customers will get clear notifications about the expected delivery date and time of the package from a set of possibilities managed by the store owner that include local bank holidays, shipping methods and other factors.
This allows your shipping company to serve the order when it is best for your customer, which makes every shopping experience the best possible
Many Platform Integrations
Strategy, Tactics and Technology
Strategy, Planning and Tactical
Holistic Integration of marketing, sales and technology
Trusted with over 25+ years experience
Affordable Full Service Team
100% guarantee on design
A proven process that gets results
Training, support and peace of mind
+ We care about your success!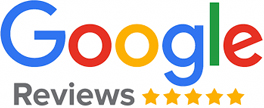 Find out more how to save you money on your WordPress website.
Events

Nov 26 Planning for Post Pandemic: Consumer Trends and Insight to Guide Your Marketing Vision for 2022 With Mary Charleson Grand Connection
Our favourite marketing trends expert (and GC member!) Mary Charleson is joining us again to help us create more success in 2022 The pandemic caused considerable shifts in consumer behavior. Over the last 18 months these changes have presented both challenge and opportunity for business. While we've yet to see what will remain permanent in […]
LEARN MORE
Tweet With Us



Follow @susanjarema
Facebook