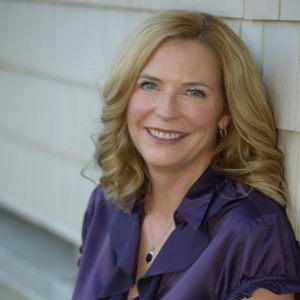 Define, Design and Declare a New Revitalized Business Vision!
Come and join us and learn how to transform your business clarity, focus, planning and profits with a well-crafted business vision. You will discover how it is the superpower tool to support your business foundation and growth and the means to become prepared, systematic, and meaningful to maximize your grand potential.
It's vital to document what you truly want in your business with your core values, your why, your mission and intentions with strong follow through and support. This allows you to be crystal clear on where you are going, grounded and confident in the process. An Inspired Business Vision Blueprint gives you support and cultivates an abundant mindset of prosperity; mindset matters!
Date: Nov 20, 2021
Time: 2 hours
10:00 am – 12:00 pm PDT
(1:00 pm – 3:00 pm EDT, 6:00 pm – 8:00 pm BST) Time converter
Location: Zoom
Agenda: Workshop, Breakouts, Discussions
Price: Free for Members, $49 for non-members
Not yet a member? Membership is only $24.99/mo. Join Today.
This talk is for you if:
You are ambitious and want to improve the way you think about your business, your clarity and plans for success.
You are feeling overwhelmed with your current challenges, feeling stuck and need to find customized solutions to induce, guide and determine your next steps.
You are curious what it takes to write an inspirational and lucrative business vision and direction for success to go after your big dreams.
Take-aways:
Gain insights about the power of defining what is, where you are and where you want to be with your business vision, your purpose, perspective and desired results.
Identify the 4 greatest reasons to define, design and declare an Inspired Business Vision which includes your core values, outcomes and support.
Recognize that an inspired business vision is specific, flexible, evolving, dynamic and committed development that inspires and supports you to think outside the box and creatively resource new strategies to level up and scale.
Understand the creative power and vitality of mindset management, focus and vigilance in planning courageously and executing fearlessly.
About Carolyn Cooper-McOuatt
Since 1992 Carolyn has trained, consulted, and coached more than 6000 businesses to develop powerful and significant business practices and plans for success. She brings a refreshing optimism, genuine heart and charismatic energy to her business strategy sessions, training programs, and mastermind groups. Her mission is to inspire clients to take conscious inventory, build a new revitalized vision/direction and outline with steadfast plans of action with the Inspired Business Blueprint. The key is to lead and serve in meaningful and profitable ways to rise up to be the leader you are meant to be!