This event is closed. Please see upcoming events.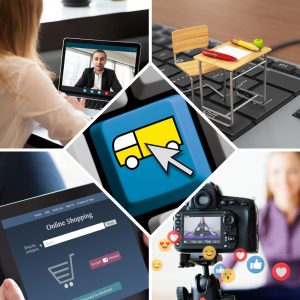 Date: Tues April 28
Time: 1:00 PM Pacific

(1:00 pm - 2:00 pm formal meeting and 30 minutes for Q &A and breakout sessions)
Location: Zoom  (FREE)
Topics of the Event: 
Growth Strategy - Mastermind Groups
Tech Talk - Online Calendar Scheduling
Tax Talk - Q & A on CERB
Grab your lunch or a coffee and meet us online to share, connect, learn and grow with The Grand Connection Network.
You have the opportunity to be supported, guided and inspired to step up in our current reality with your online systems, tools and engagement. Our intention is to provide educational and resourceful solutions to help you adapt, navigate and grow in our New Normal.
Each meeting combines online technical solutions for working and selling online, real time practice as well as strategies to recalibrate and strengthen your capacity to grow.
Our next meeting will provide a short demo of how to set up an automated calendar scheduling booking system (free!) and integrate this with a form, your email list, zoom and your calendar!
We will also focus on the Power of Mastermind (accountability) Groups to act as a catalyst for your business growth. The group members raise the bar by challenging each other to create and implement goals, brainstorm ideas, and support each other.
Benefits:
Tap into the experience and skills of others, including your Facilitator / Coach
Increased confidence that you're making the right decisions to achieve your goals
Accountability and real progress in your business and personal life
Provide a boost to your overall mindset
Future meetings will include practical business case studies, guest experts, breakouts and Q & A. There are opportunities to introduce your business, participate in chats and network in the breakout session.
Please register for the next event and save it in your calendar.
Events are held Tuesdays 1:00 pm Pacific every 2 weeks.
Your Hosts:
Susan Jarema - New Earth Marketing
Susan is the founder of New Earth Marketing, a web agency that supports businesses selling and generating leads online.
Carolyn Cooper-McOuatt - Inspired Business Coaching
Carolyn as your coach is a partner, advocate, mentor, and sounding board for your business. She inspires businesses to dig deep, define their value and provides solutions to expand their network. Assisting them in constructing a clear plan for business growth, and creating a space for accountability. With her guidance you will notice a shift in perspective, allowing you to grow personally and professionally. "Network with Intention – Live above the Line". This concept is to identify the process of how to communicate with meaning and grow strong, trusted relationships.
Lise and Don Liebich - L Liebich Inc - Personal and Business Accounting

L Liebich Inc provides reliable, innovative accounting solutions from personal taxes and bookkeeping to payroll services, government filings, corporate financial tax returns, tax planning and setting up family trusts. The team has a genuine passion for educating and coaching their clients in professional services, wholesale/retail, service sector, health and wellness, real estate investment, consultants and construction. With this knowledge clients improve their ability to make informed business decisions, create proactive tax plans focused on reducing costs and the implementation of better internal controls.
Need Some Help?
Receive a complimentary 30 minute Strategy Session from your hosts Susan and/or Carolyn.
Susan at New Earth Marketing: Selling and Working Online
Carolyn at Inspired Business: Shift Your Perspective and Network with Intention
We look forward to you joining us again!
Take good care,
Susan and Carolyn