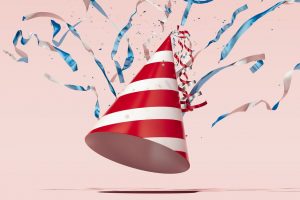 Grand Connection & VTEAM Joint Holiday Seasonal Zoom Business Networking Party!
The Grand Connection and Team Referral Virtual Network have joined together this December to bring us all an exciting seasonal networking event. This is going to be the best zoom party yet as we partner with all our networking friends to bring together more opportunities to connect, create and collaborate.

We welcome you dress up and win some prizes!
Invite your friends for this "Grand Event"! Everyone is welcome.