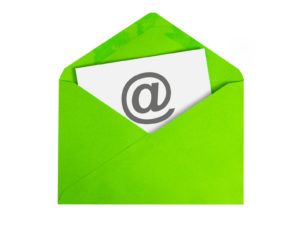 As a SharpSpring partner, we are very excited about dynamic email. Much of the data that you are already capturing like product or service info can be used right away to start using this feature.
Do you need to create a single email with content that changes based on information we have on our leads, but don't feel comfortable writing code? You can create Dynamic Emails in SharpSpring without the need for a developer, using the in-application feature built directly into the email editor.
Dynamic Emails contain content that changes based on information that we have on a lead. As an example, let's use a lead who is interested in services that you offer. When a lead shows an expressed interest in one of those services we can change a Custom Field in SharpSpring to capture said interest.
The lead then fills out a form on your site for more information on the service in which they are interested that then triggers an email autoresponder from SharpSpring. Using a Dynamic Email, we only need to create one email that sends to all leads who fill out the form – however the content within that email will be specific to the interest of that lead.  We can add merge variables within the email, the subject line and even the landing page based on various rules.
Dynamic Emails help to significantly increase conversion rates as you are delivering messages that are tailored to the recipient.
Personalized emails convert to sales. Send personalized and relevant emails to your leads without the need for coding. Swap out entire phrases, images and offers using an intuitive interface – all based on what you know about your contacts. The result: emails that truly convert.
Contact us to find out more about using marketing automation to improve your conversions.